Muscle combo
Regular price
€70.50
€0.00
Unit price
per
High quality protein and Omega-3, with all essensial aminoacids and BCAA. No added sugar, or preservatives
Clinicly proven to improve preformance through well-understood mechanisms
No mixing, counting scoops or bringing extra bottles. Always ready to drink after every training
No mixing, counting scoops or bringing extra bottles. Always ready to drink after every training
High quality protein and Omega-3, with all essensial aminoacids and BCAA. No added sugar, or preservatives
Clinicly proven to improve preformance through well-understood mechanisms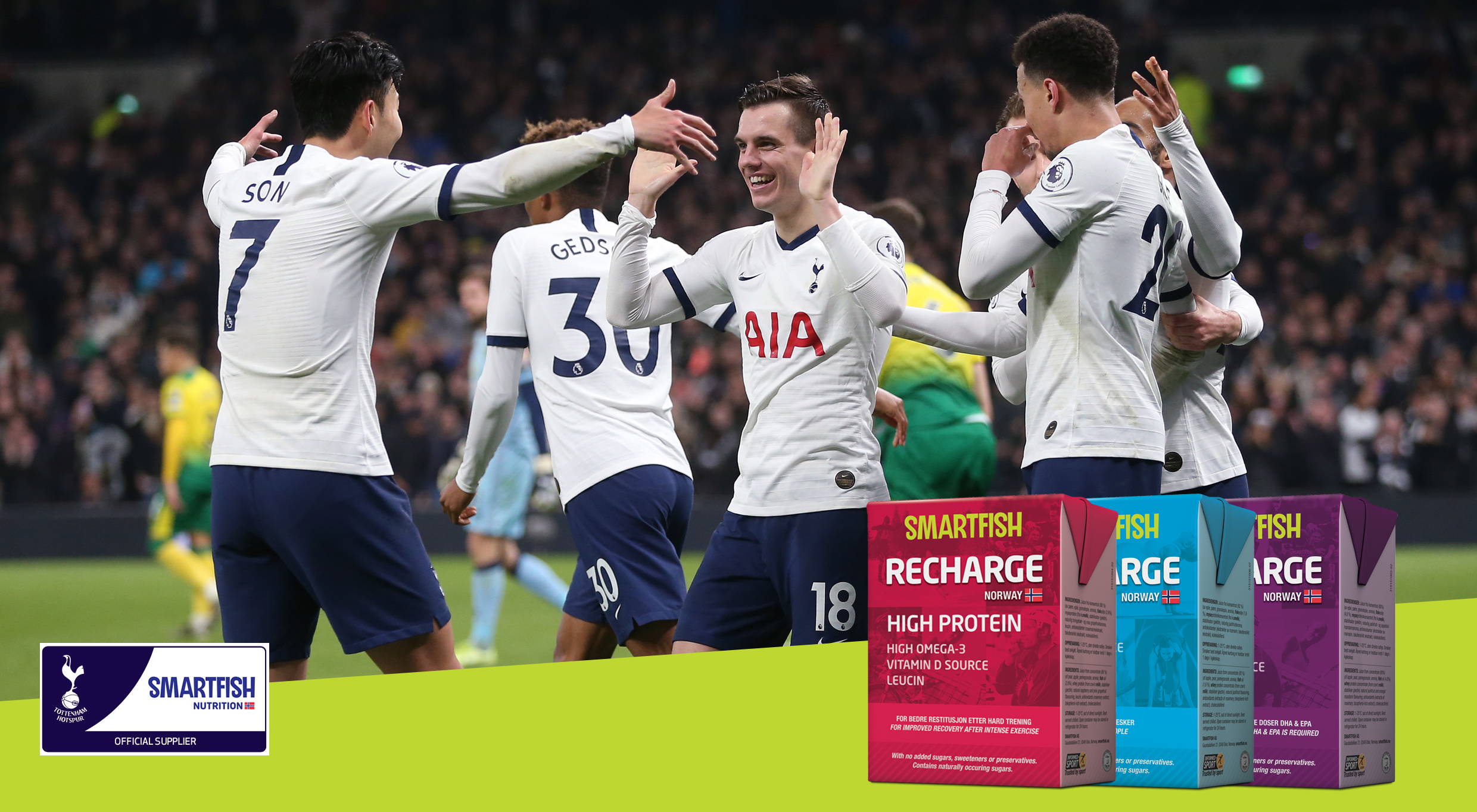 Used by world class athletes
---
Doctor Shabaaz Mughal, Former Head of Medical and Sports Science for Tottenham Hotspur, says: "We are delighted to announce this new agreement with Smartfish. The Club prides itself on our ability to maximise player performance in both training and matches. Recovery is just as important as any training session on the pitch and Smartfish will provide us with the best products to do that."
Frequently asked questions
The Smartfish Recharge series is a product range designed to ensure speedy and effective recovery after exercise. It is currently used by top athletes across the professional and amateur spheres.
How is Recharge different?
Recharge is clinically proven to improve performance through well-understood mechanisms. Recharge is also different in that it is a juice base with great taste.
We only use the best natural ingredients in our products. All Recharge products are Informed Sports tested and free from any form of doping. On each product page you can see the full list of ingredients.